Let us improve your harvest!
Our simple and safe hitch system will increase your efficiency, as it is easy to use and operate at all hours. This fast and reliable process will keep your harvest running smoothly.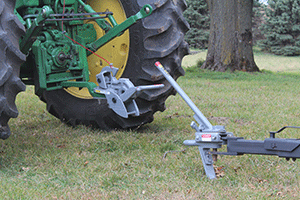 Step One
Line up V-Guide on the tractor hitch with the Lift-Rod on the Wagon Unit.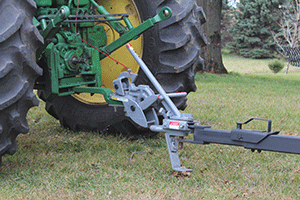 Step Two
Back the tractor up into the Wagon Unit.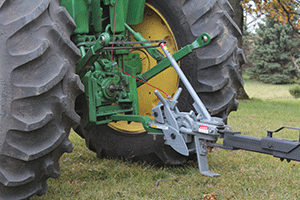 Step Three
Continue backing up until the Agri-Speed Hitch latches.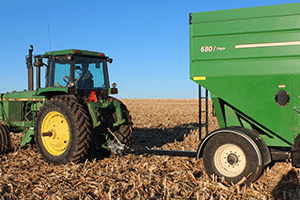 Step Four
Drive away happy!
Functionality Overview
The first part slides over the end of the wagon pole and attaches with a hitch pin. The other part bolts to the tractor's drawbar with two bolts. The hitch uses the holes already in the tractor's drawbar.
To hook up to the wagon, the operator backs up to the wagon aligning the large "V" on the tractor hitch to the end of the wagon. As the tractor continues to back up, the hitch raises the pole and hooks the wagon. The wagon is now pulled with a pintle hook that is 1 3/4″ thick.
This is very important because the wagon is pulled with a part of the hitch that does not move, the moving parts only hold up the pole of the wagon! With the hitch's incredible strength, this is a very safe way to hook to the wagon.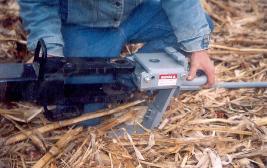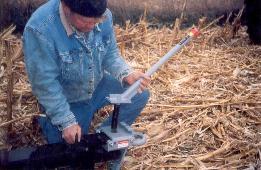 Attaches with a single pin.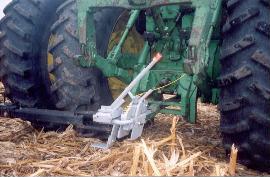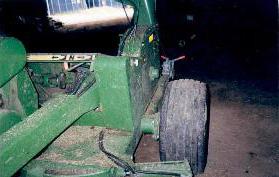 A Hitch You Can Trust. 
Simple drawbar mount.
Works well in tandem with a bale spear.
Can pull more than the DOT allows.
PTO compatible.
Easy to operate.
Built like a tank.